Florida fascinates everyone. It even fascinates California, whose studios make many of their movies on the East Coast, beginning with Florida. It's warm year-round, and the flora and fauna are exotic. The architecture is light and airy Spanish and Mediterranean.
Florida is fun, a place to get away from the everyday routine and kick up our heels. Lots of people move there to do just that. Some move to Florida because it has one of the most wonderful places on the third rock – Key West. Lovely places to stay in Key West aren't at a premium, but which should you choose?
Hyatt Centric Key West Resort & Spa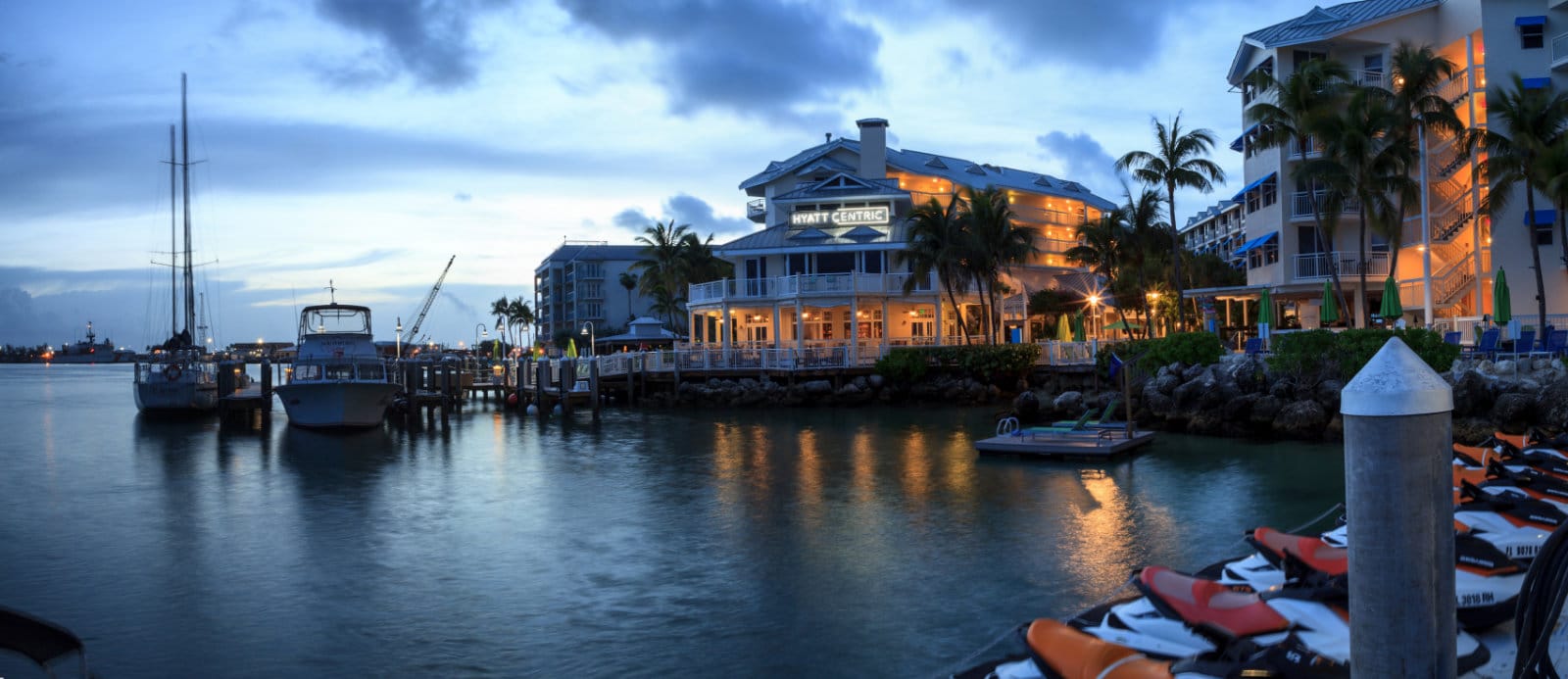 People visit Key West to feel the "hanging on to the end of the continent" feeling while looking over their shoulder at the endlessness of the magnificent Atlantic Ocean. There's nothing like sitting on the private balcony sipping coffee or wine and admiring that incredible blue.
Admire it and a lot more at the Hyatt Centric Key West Resort & Spa. Sit at a desk with your laptop, enjoy nice seating and the king or queen beds, luxuriate beneath the rain head shower, and sense the breeze and scent of the ocean from your balcony.
You don't go to Florida to eat pork chops; you go for the seafood. Get prepared for the freshest chef-prepared dishes and desserts (you can't leave Florida without trying the Key Lime Pie.) You can even have your meals in your room. $522.
Sunset Key Cottages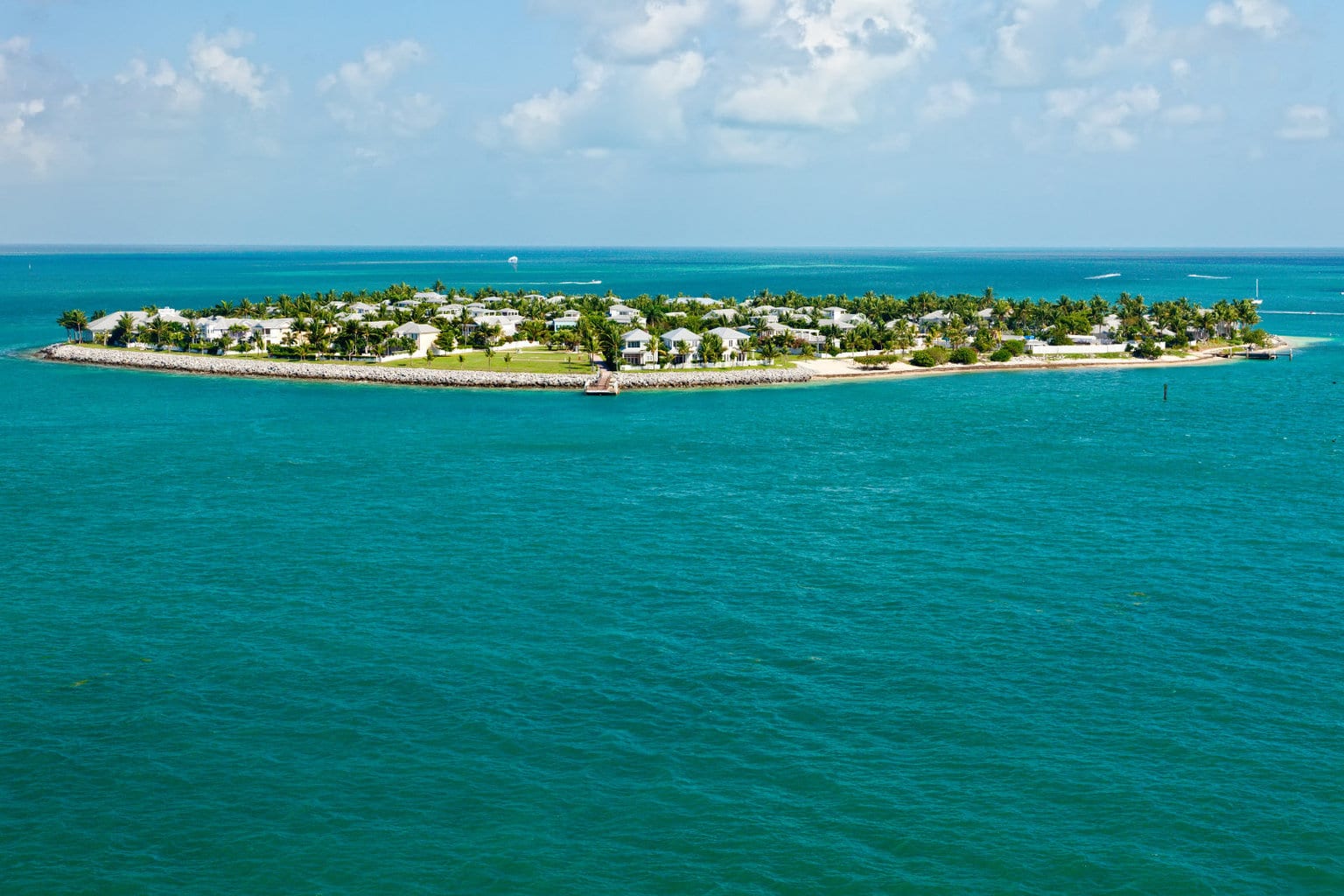 Some want to visit Florida but not wade through people in the lobby or the restaurant. Some visitors want to vacation much like they did on Gilligan's Island – just them and the sand. Fortunately, there's just such a place for you.
What makes this upscale accommodation romantic and exclusive? It's only accessible by boat for starters. Its 27 rooms offer breakfast in bed, ice cream in the afternoons, and rum tastings. The cottages' views and the views from their private beaches along with the restaurants' views are of the Gulf of Mexico. The cottages are private and secluded.
The fitness center, tennis courts, and half basketball court join the spa for guests to keep up with their fitness routines. Affiliated with the Margaritaville Key West Resort and Marina, the cottages share many amenities.
They're like a home away from home with two and three bedrooms, kitchen, and bath. They're away from the shopping streets, noise, and bustle of Key West, yet they offer exclusive and high-end amenities. $1,198/night.
The Marker Waterfront Resort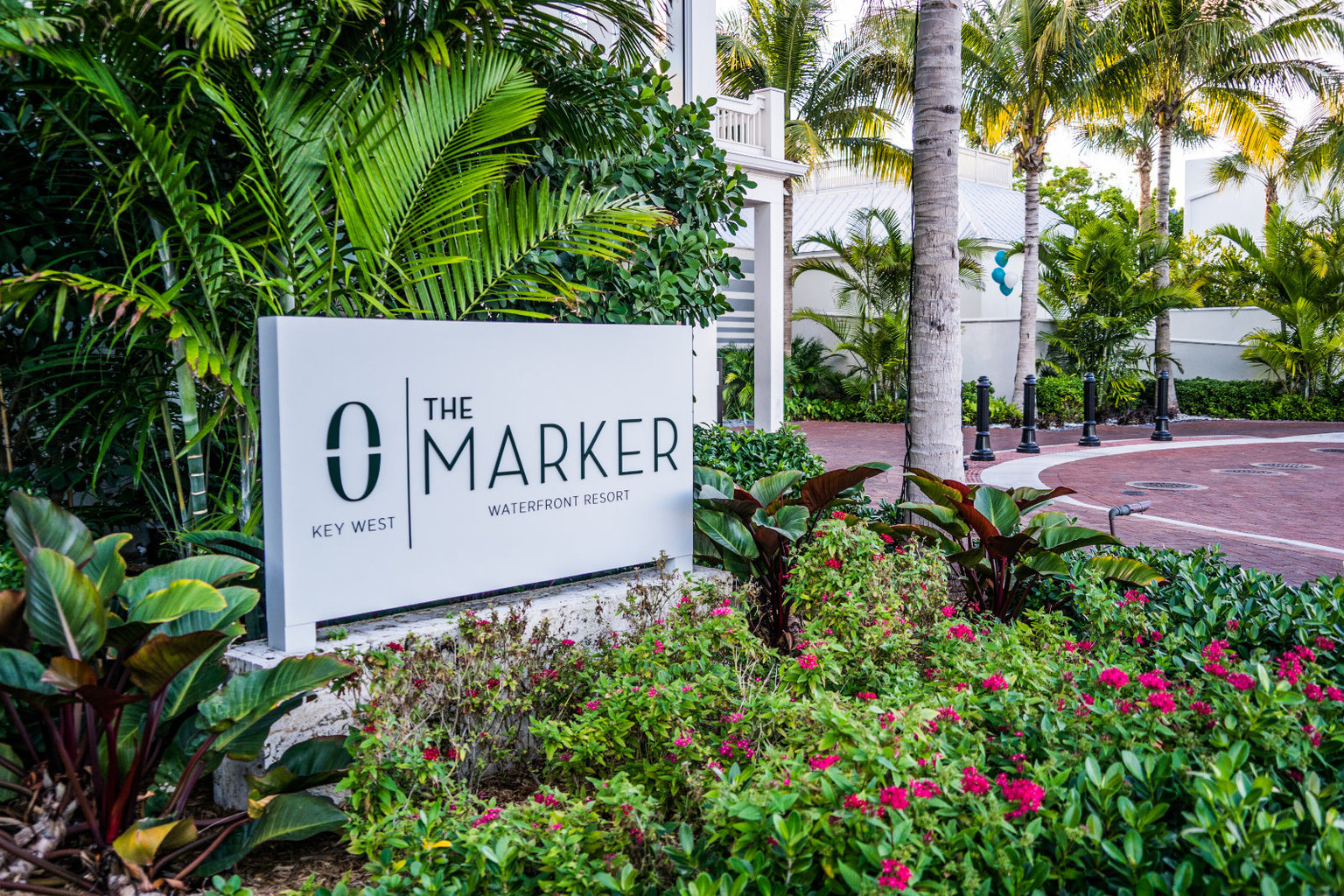 We said you don't visit Key West for the pork chops. The Marker's restaurant is all about pineapple and tequila, for a couple of things. Try a Markers Martini Mimosa, of course with pineapple.
Mango and avocado with fish tacos? Why not? We know this begins the description sort of backwards, but we thought you'd want to know about the pineapple and tequila first. Right?
What The Marker isn't is a small hotel room. It's 400 square feet of luxury with an 85 square foot balcony. That's bigger than some rooms, so pack your friends on it for happy hour. You'll be viewing the sparkling blue marina.
There are three pools for your convenience, one with a poolside bar. The restaurant sends up your breakfast cooked to order. Room service is available. Amenities include nearby sights to see, charging for your electric car, free WiFi, and concierge service. $964.
Santa Maria Suites
For visitors who can't give up the comforts of home but want to be spoiled by a hotel, we have Santa Maria Suites. The full-service kitchen offers Subzero and Cuisinart appliances and free bottled water. The turndown service spoils you with ice cream and muffins. There's also concierge service for your convenience.
Your view will include one of the two pools at which you can enjoy smoothies, popsicles, bottled water, and fresh fruit while you have fun in the sun.
Would you rather view green? Your view could also include a stunning garden. The suites are in Old Town and a block from the beach, so ocean views aren't available.
The suites closely resemble home. What you won't have at home is this restaurant. Ambrosia offers diners a touch of the east with Japanese cuisine. If you're not a sushi person, try the teriyaki.
Feel more like surf 'n' turf? Not a problem. Key West is all about the fresh seafood and, of course, Key Lime Pie. Go ahead, try it all, and you'll have lovely memories to take back home. $479.
A Waldorf-Astoria Resort, The Casa Marina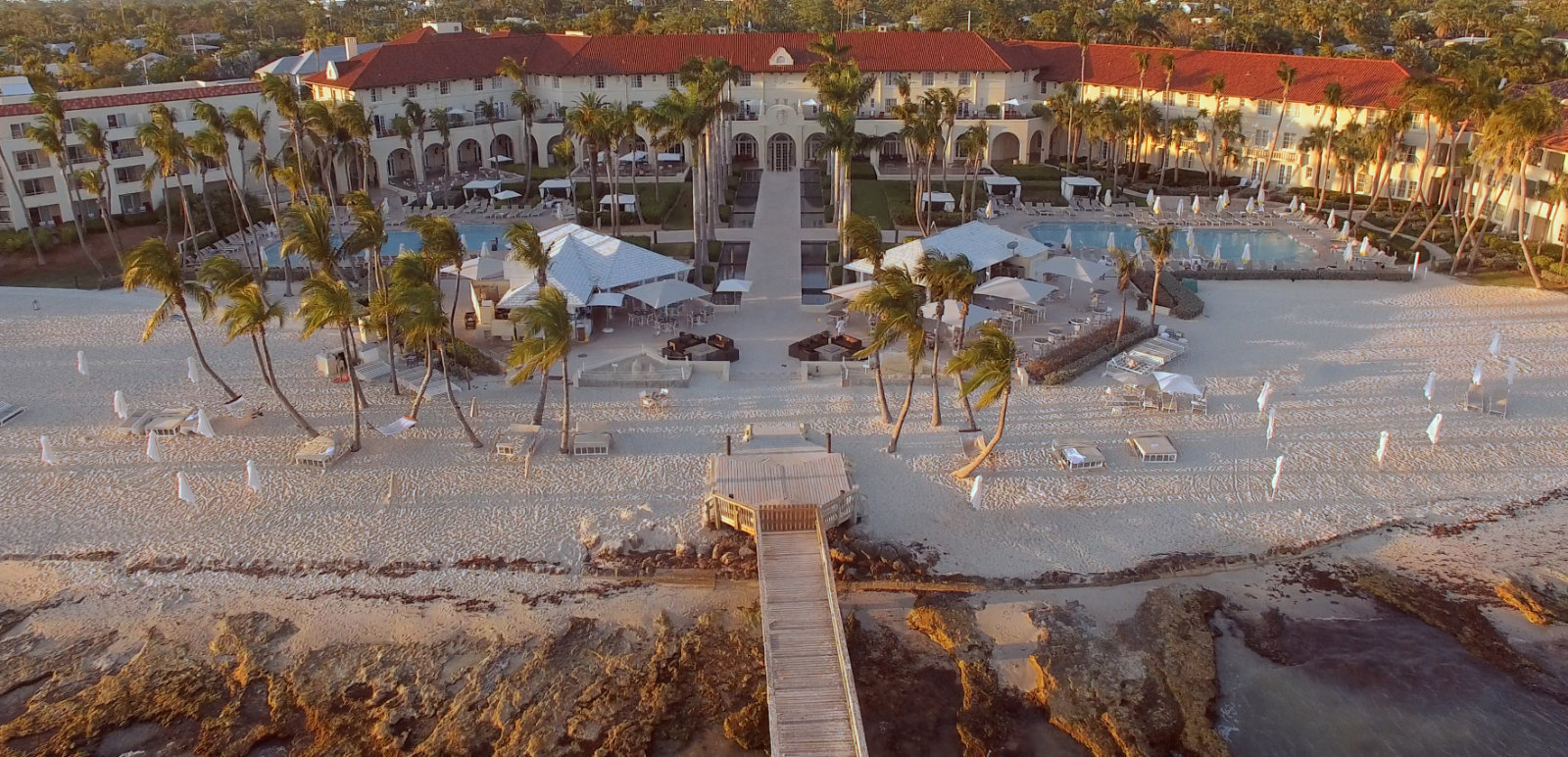 The name Waldorf-Astoria is synonymous with luxury. If dining with your toes digging into the sand doesn't do it for you, then perhaps the sky-high palm trees surrounding the 100-year-old part of the hotel will.
The luxurious rooms and suites, the Ferragamo bathing products, the frozen eucalyptus towels poolside, and the indoor and outdoor spas are only the beginning of an outstanding stay at the Casa Marina.
The hotel restaurant offers dining-on-the-beach style dining, but if you seek specific foods like Southern barbecue or Italian, then your stomach's desire is within walking distance.
We should let you know that the Flagler Building portion of the hotel is from the 1920s. It's a little old with all that that implies, but luxurious withal.
Beach and pool concierges are available for your convenience. Don't miss the sand sculpture workshops or diving on the only barrier reef in the country. $203.
Would you like to pair your luxurious stay with luxurious transportation? Look no further than Keys Luxury Transportation, your one-stop shop for airport transfers, event transportation, and luxury transportation from as far away as Miami.